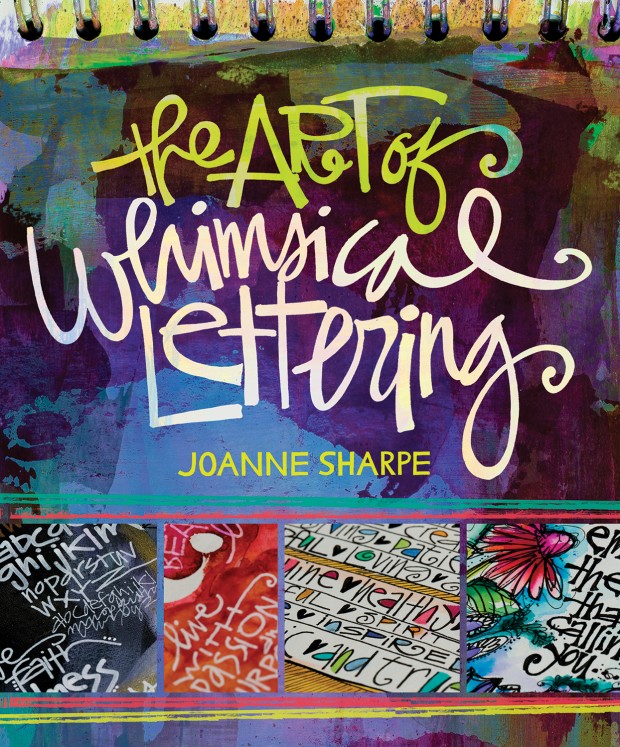 Guys, it was so much fun to read what you all would want to display on a print! You guys gave me some really cool ideas.
Without further ado, the winner of the Art of Whimsical Lettering giveaway is:

Congrats Emma! Please contact me to receive your prize.
Soooo in other news, I sort of fell off the Me Made May map. At least the one on the internets. I've actually been wearing me-mades about six days a week (I even made an entirely me-made outfit because I lost my brain while packing for my trip to California and ran out of clothes on day three!) but being on vacation made it strangely difficult to remember to take photos of said outfits.
I've definitely learned a lot about my wardrobe and dress-of-self-preferences though.
-Some knits > other knits. I'm banned from every buying tissue knits again but I definitely need more knit tops. And bottoms.
-My number one go-to garment is leggings. I made a really great pair of black Virginia leggings out of this awesome moisture-wicking fabric I got on eBay and it's probably the number 1 most worn item in my closet. The problem is I'm highly lacking in tops that cover my bum enough to wear with just leggings.
-I need moar Netties! I made one and I'm hooked. I'm foreseeing at least two crops, two bodysuits, and two dress versions. I made mine with the scoop front and mid scoop back and it's scrumptious. I want to try a high neck/super low back version for sure. Maybe even a sleeveless one!
-No more dresses. Ok, that's unrealistic. But I think my current dress to separates ratio is something like 5:1 and it really needs to be more like 1:5.
-Maxi skirts are my new favorite thing. I think I could live in maxi skirts and cropped Netties. Or maxi dresses! Knit maxi-dresses are the exception to the previous rule because they're actually wearable to work.
-I think I want to attempt a blazer again.