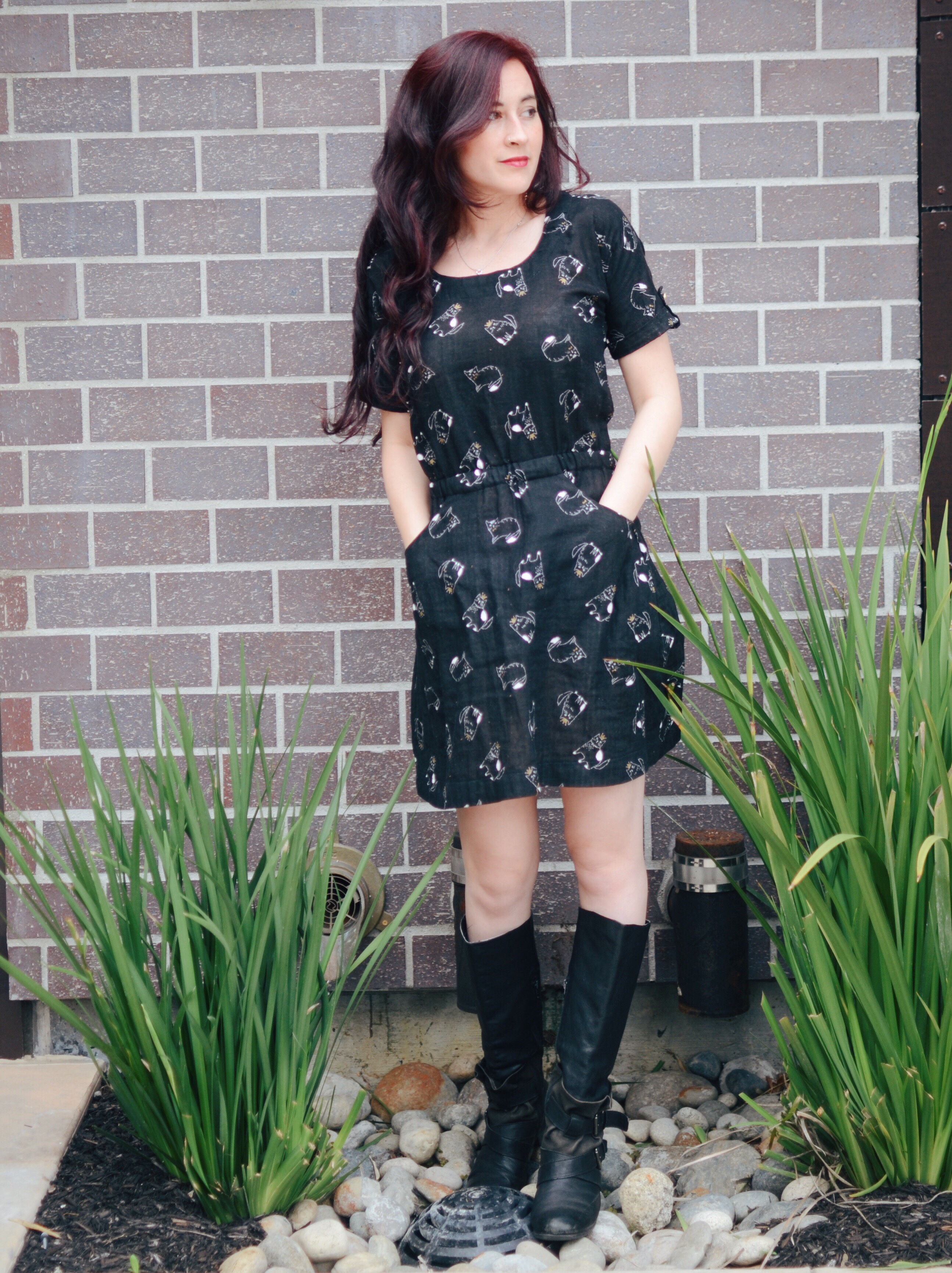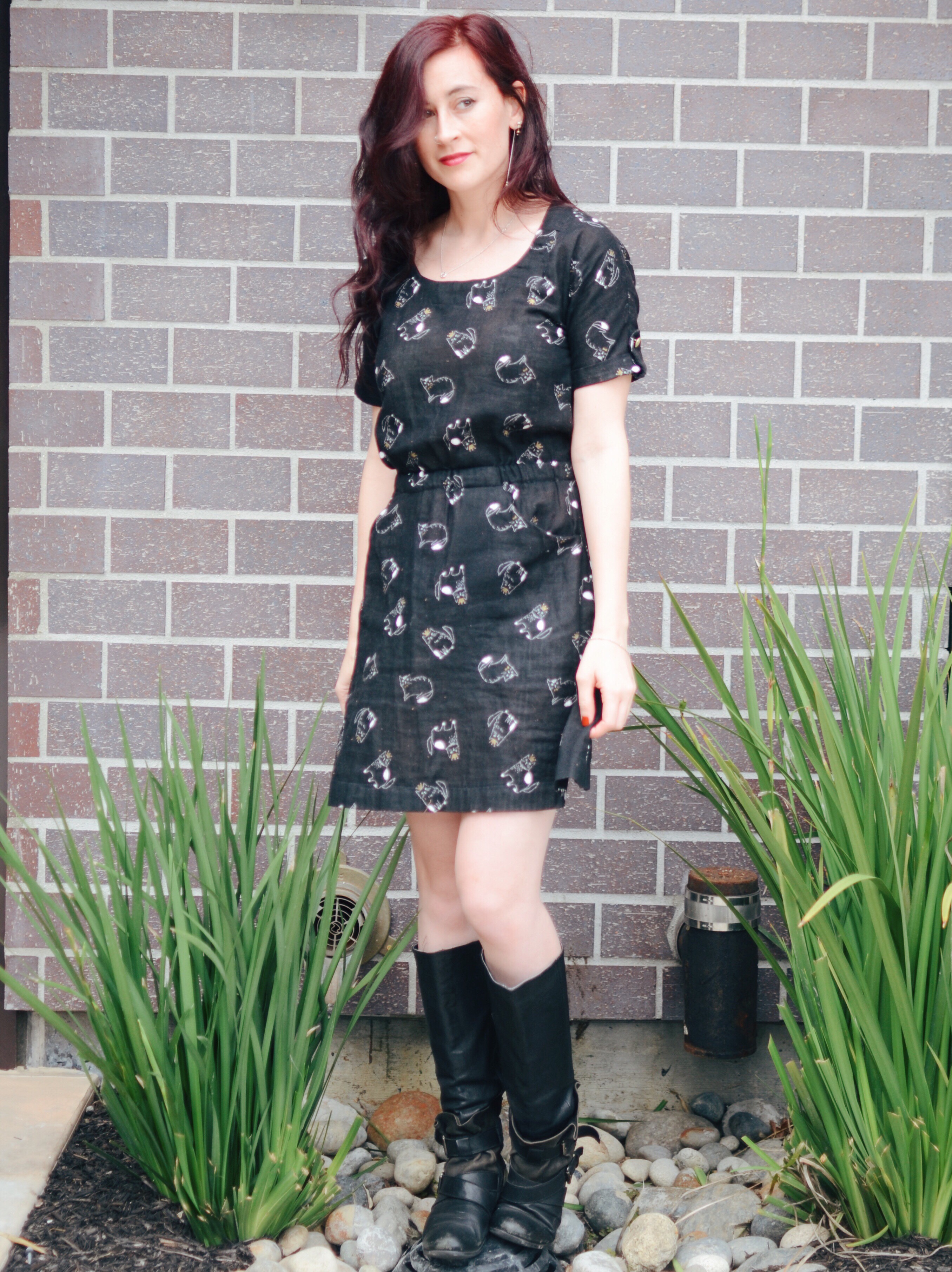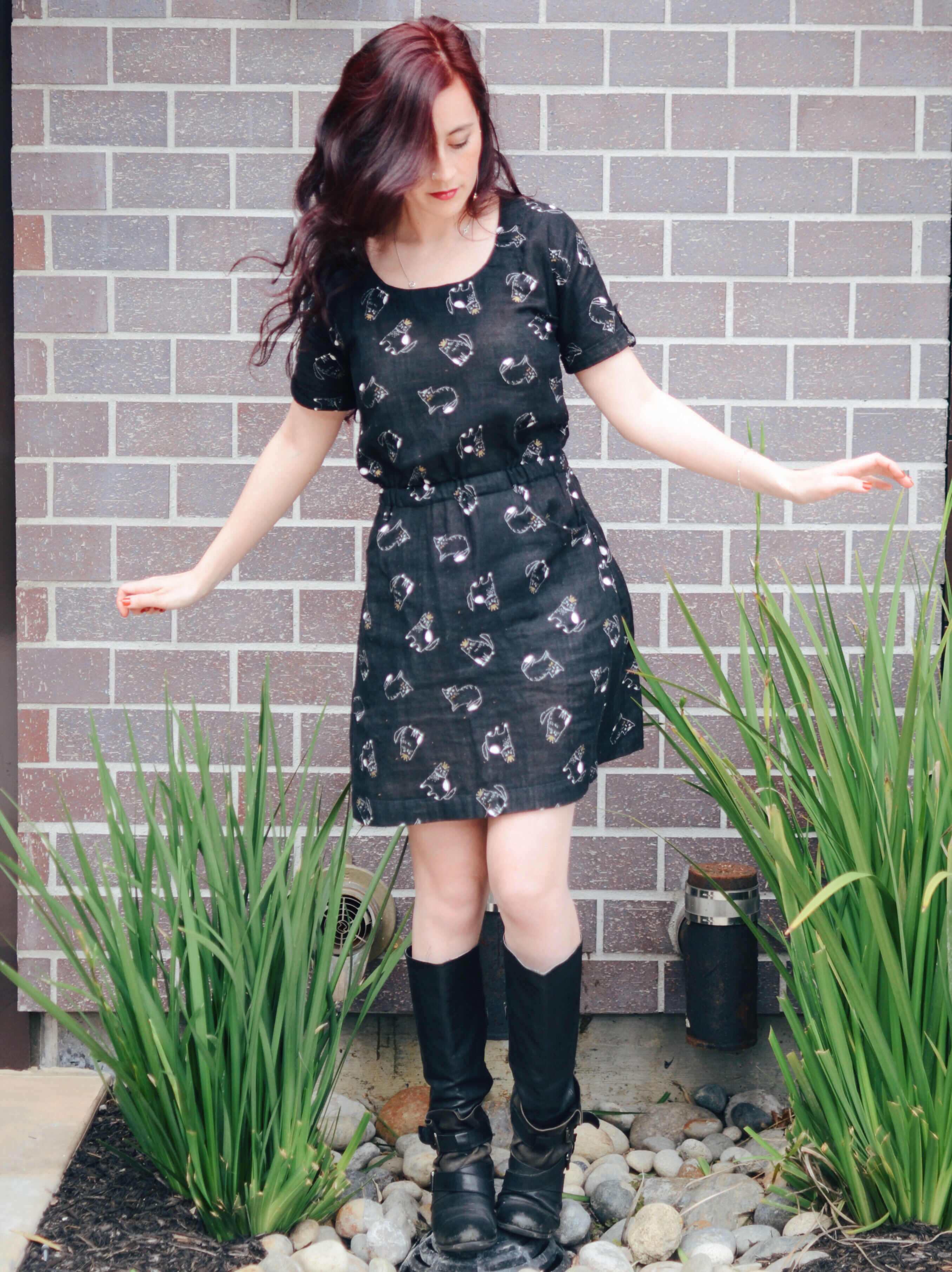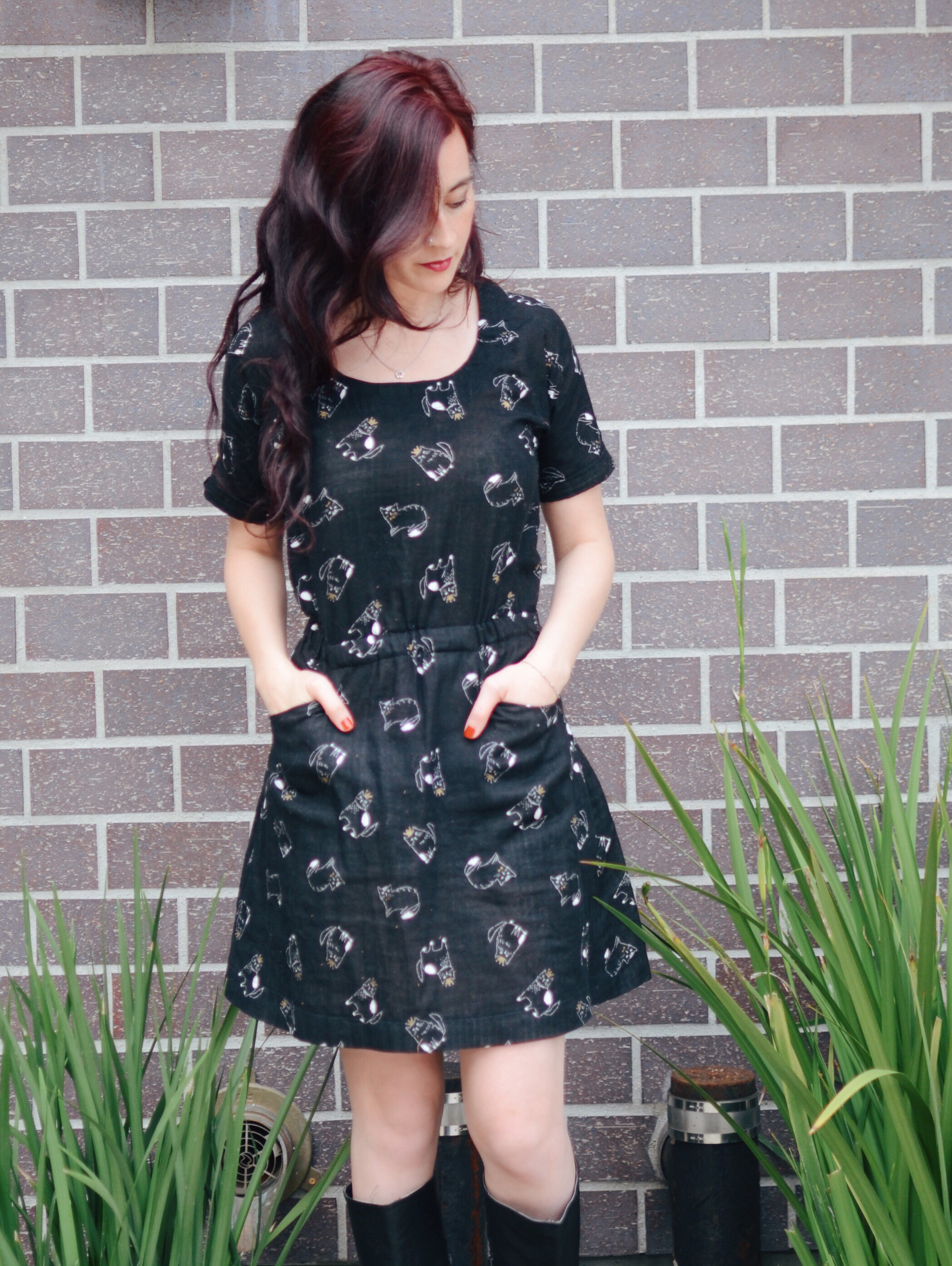 dress: Bettine by Tilly (slightly altered)
This summer I became super obsessed with double gauze. I especially love Kokka Echino and other Japanese prints but most of what I found was either too bright and busy to be easy to wear or looked like it would make super cute pajamas. I like the idea of double gauze summer pajamas but what I really wanted was a fun summer dress that I could throw on and look like I'm trying to look cute when in reality I feel like melting and couldn't give two craps what I look like.
I kept an eye out all summer and didn't find anything. And then sometime in November, I got opened a Stone Mountain and Daughter newsletter to a thumbnail of this georgeous print. Double gauze? Wearable print? Cats?? With GOLD crowns?? Yes please!!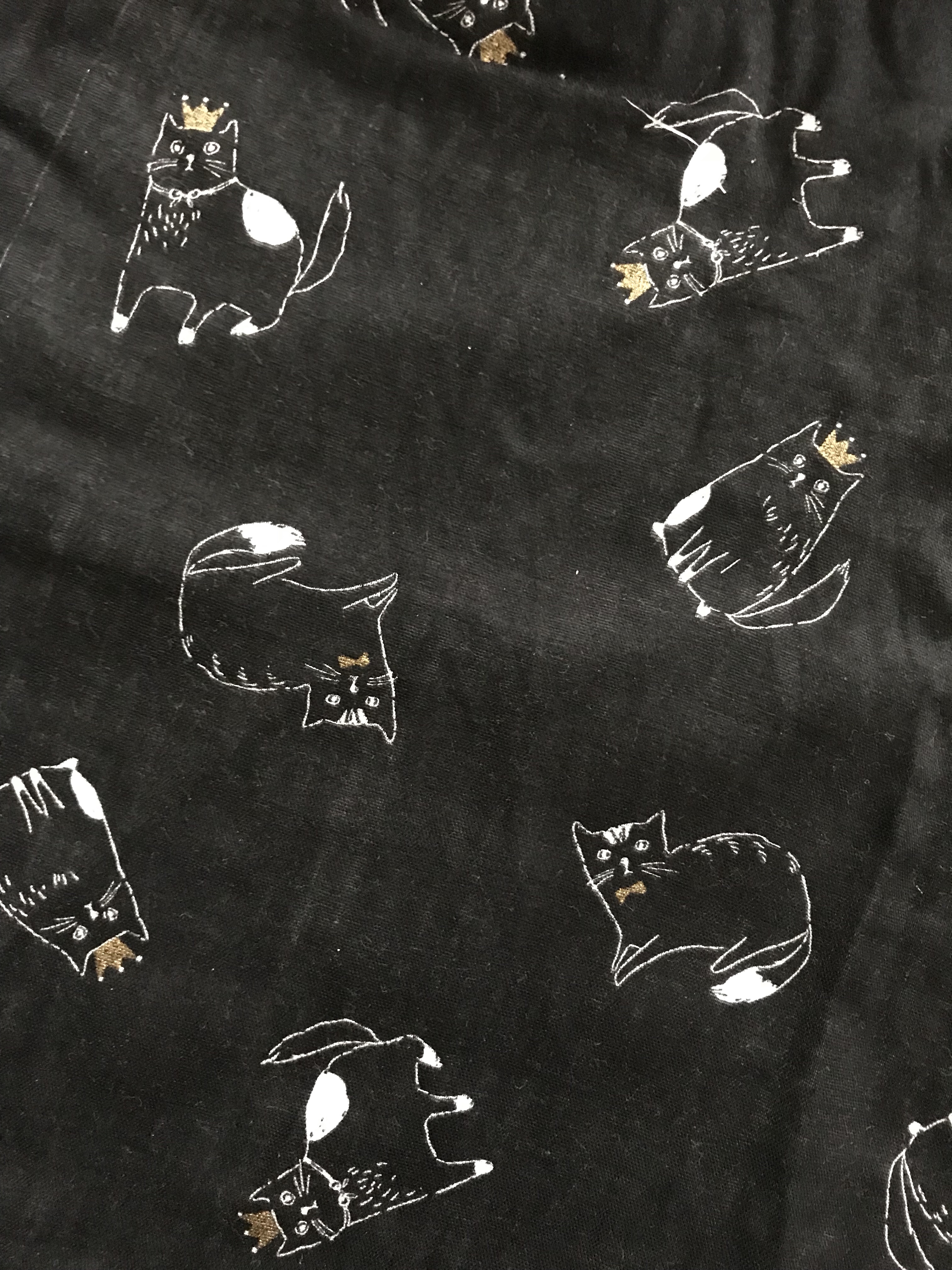 Deciding which pattern was a little tricky. I thought about doing Grainline's Farrow dress but I decided I want to sew that one in a fabric with more body (I have a thrifted chambray sheet all set for that one). Then while unpacking I came across the Bettine dress and it was perfect. I made a muslin and it fit pretty well but I did make a few adjustments.
Growing my butt at the gym has been an ongoing project, and one of the side effects is that I couldn't sit down in the Bettine as drafted. Standing was fine, even walking was OK. Sitting, not so much. I also usually prefer a little more volume in the skirt anyway, so I slashed and spreaded to make a little more of an A-line silhouette. I also didn't love the deep curve of the pocket edge so I made it a little more shallow. And then I traced the same adjusted curve to the pocket bag.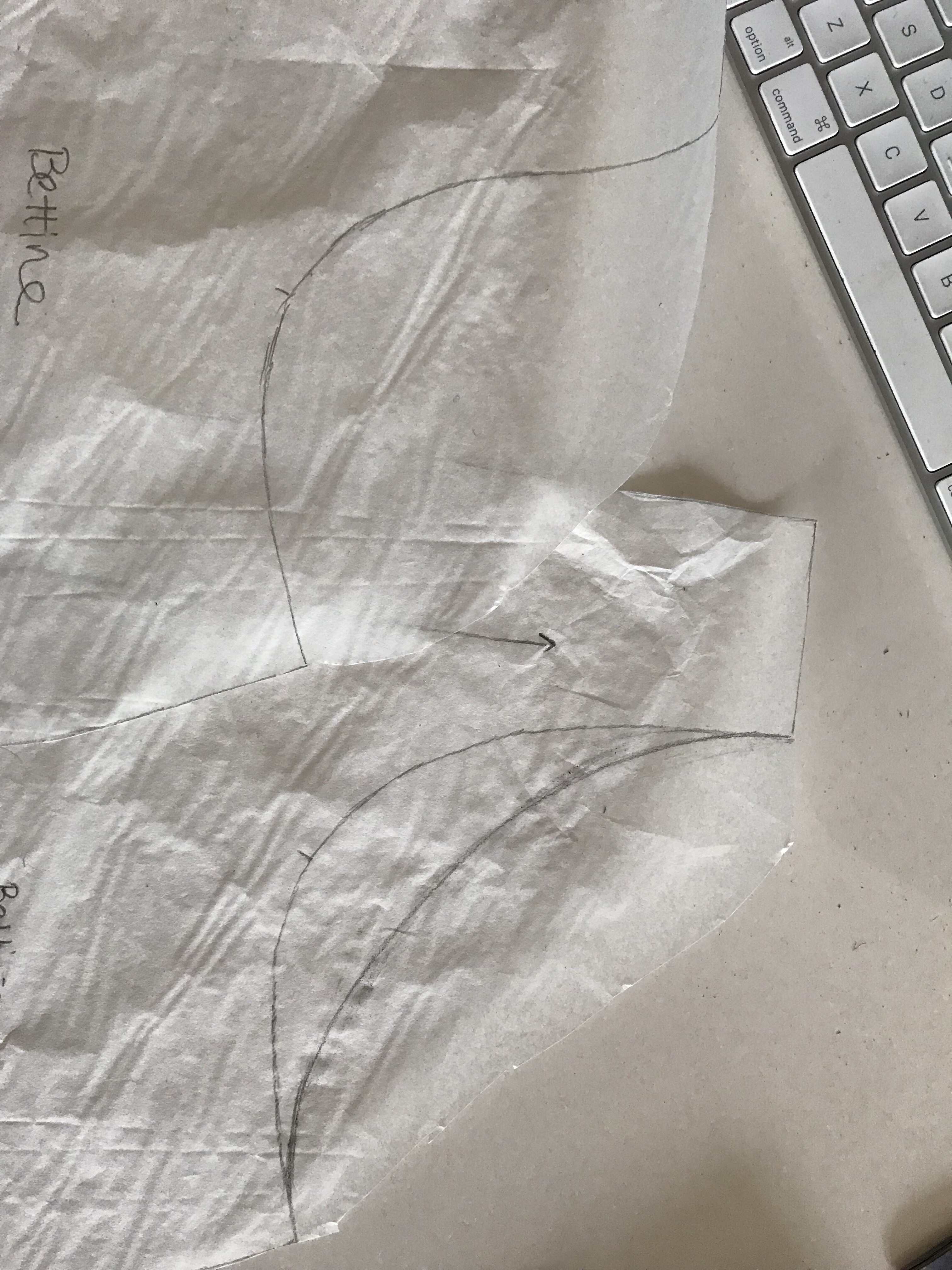 I think next time I would do a slight FBA to the front piece. It technically fits, but my D cup boobs feel a bit trapped. I think ladies who wear a C cup or smaller can get away with bodice fronts that are the same as bodice backs, but this one was cutting it close for me.
I always love little details that set a garment off so I looove the view with the sleeve tabs. I got some cute little gold buttons to attach and I love how they match the gold in the fabric.