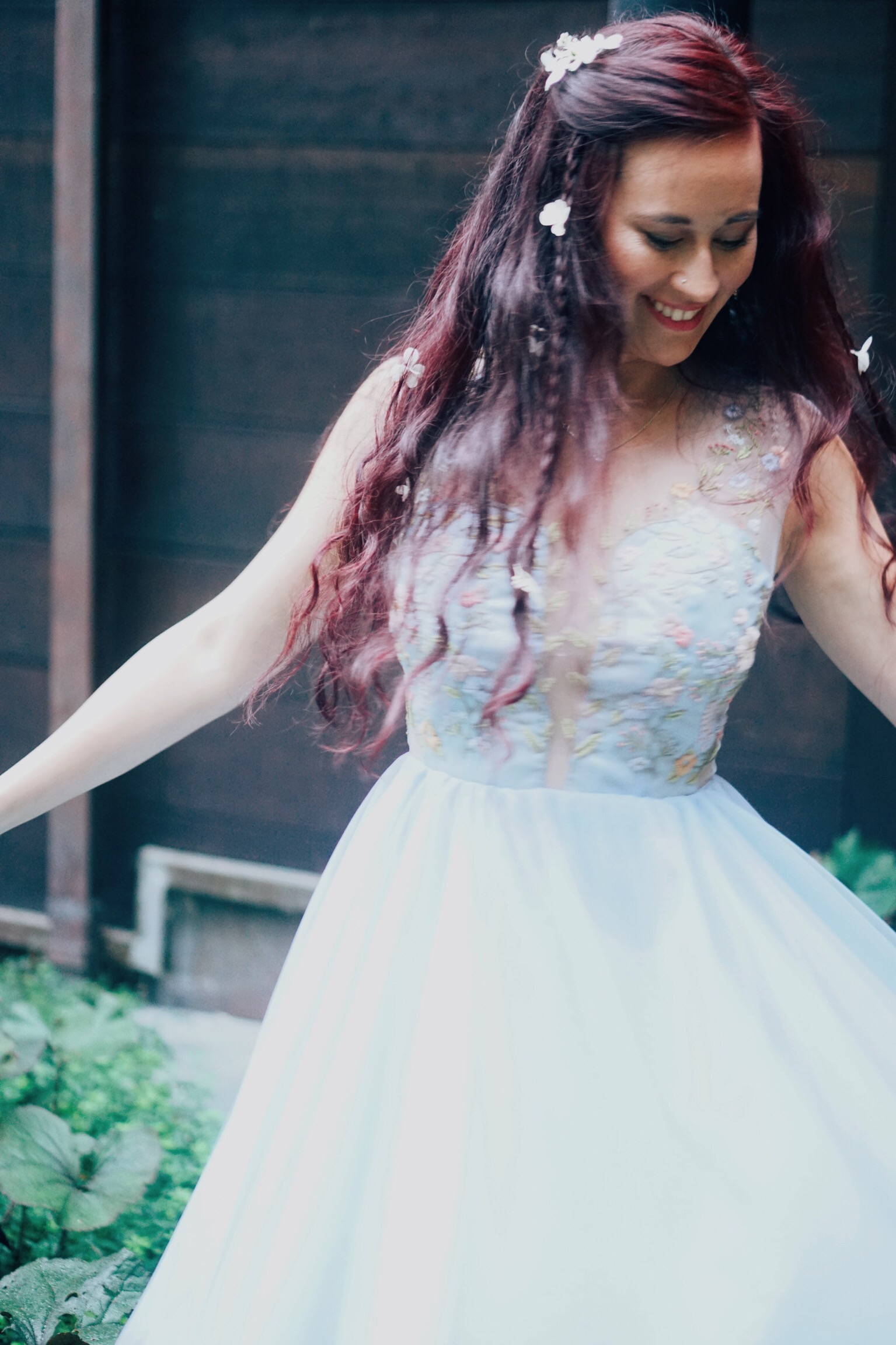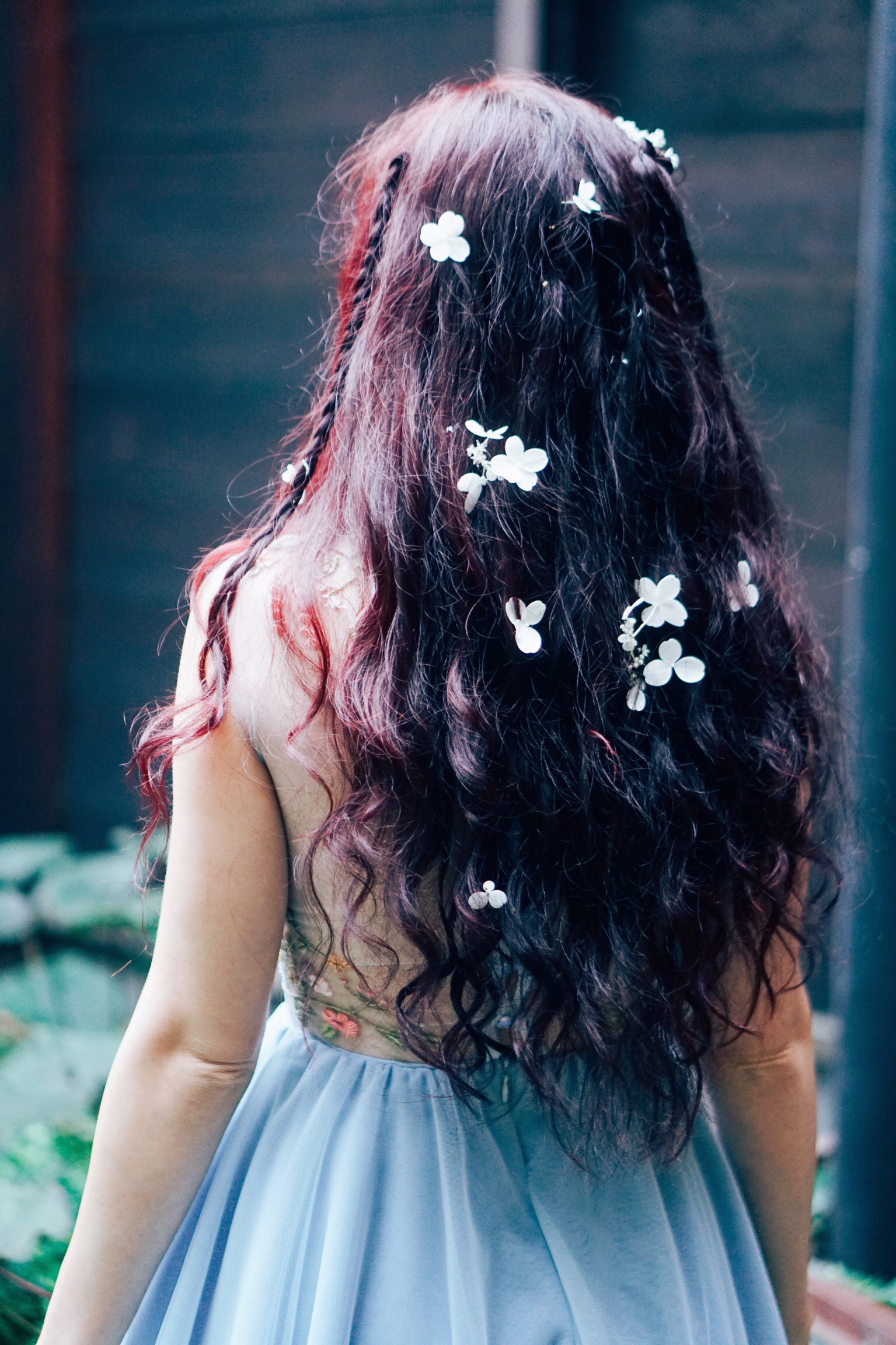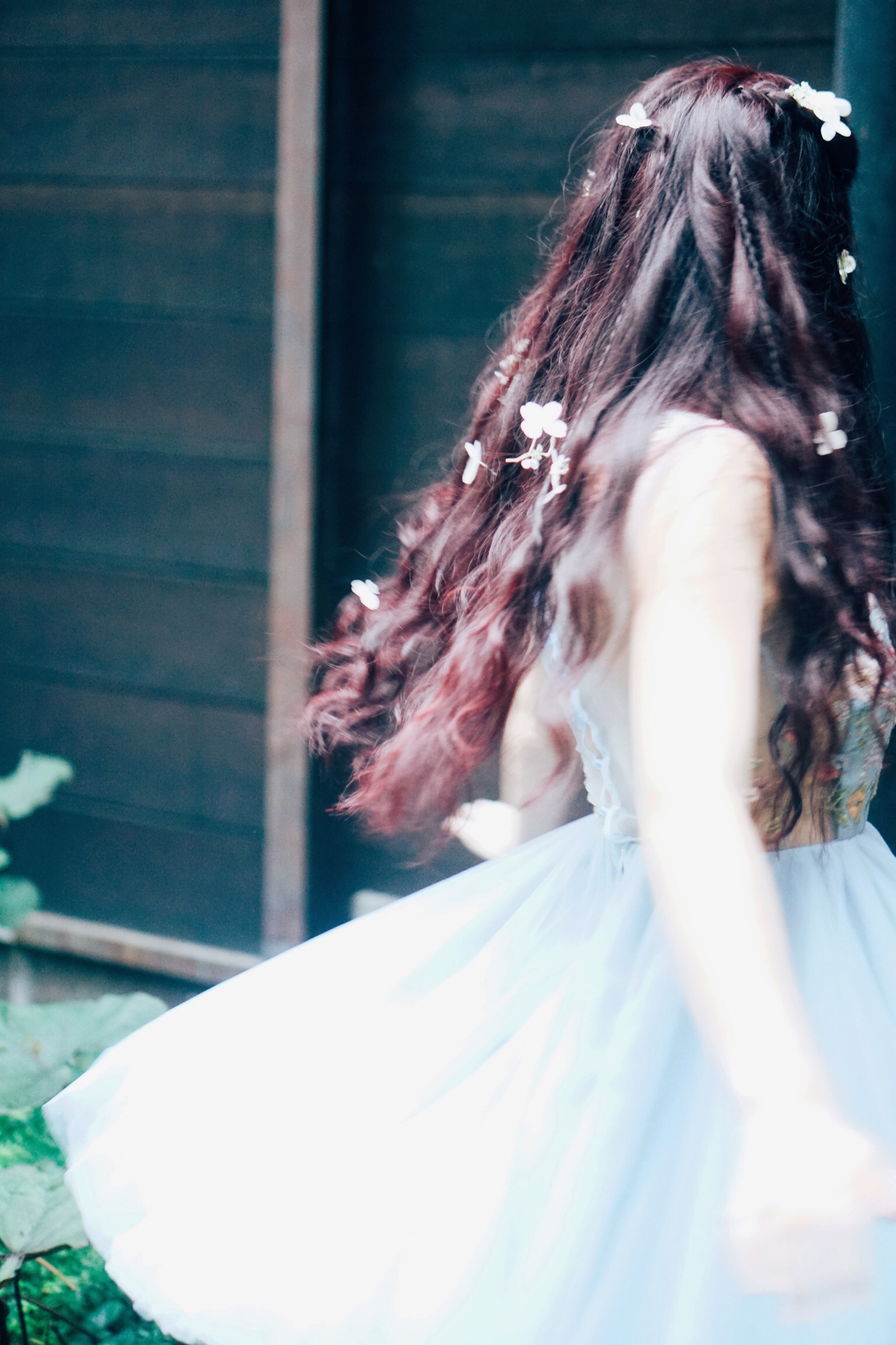 My friend and I throw this party every year. She doesn't sew but is very artistic so we like to make costumes together. The past few years, we've basically come up with party themes based on what kind of dresses/costumes/outfits we want to make. This year's was A Midsummer Night's Dream.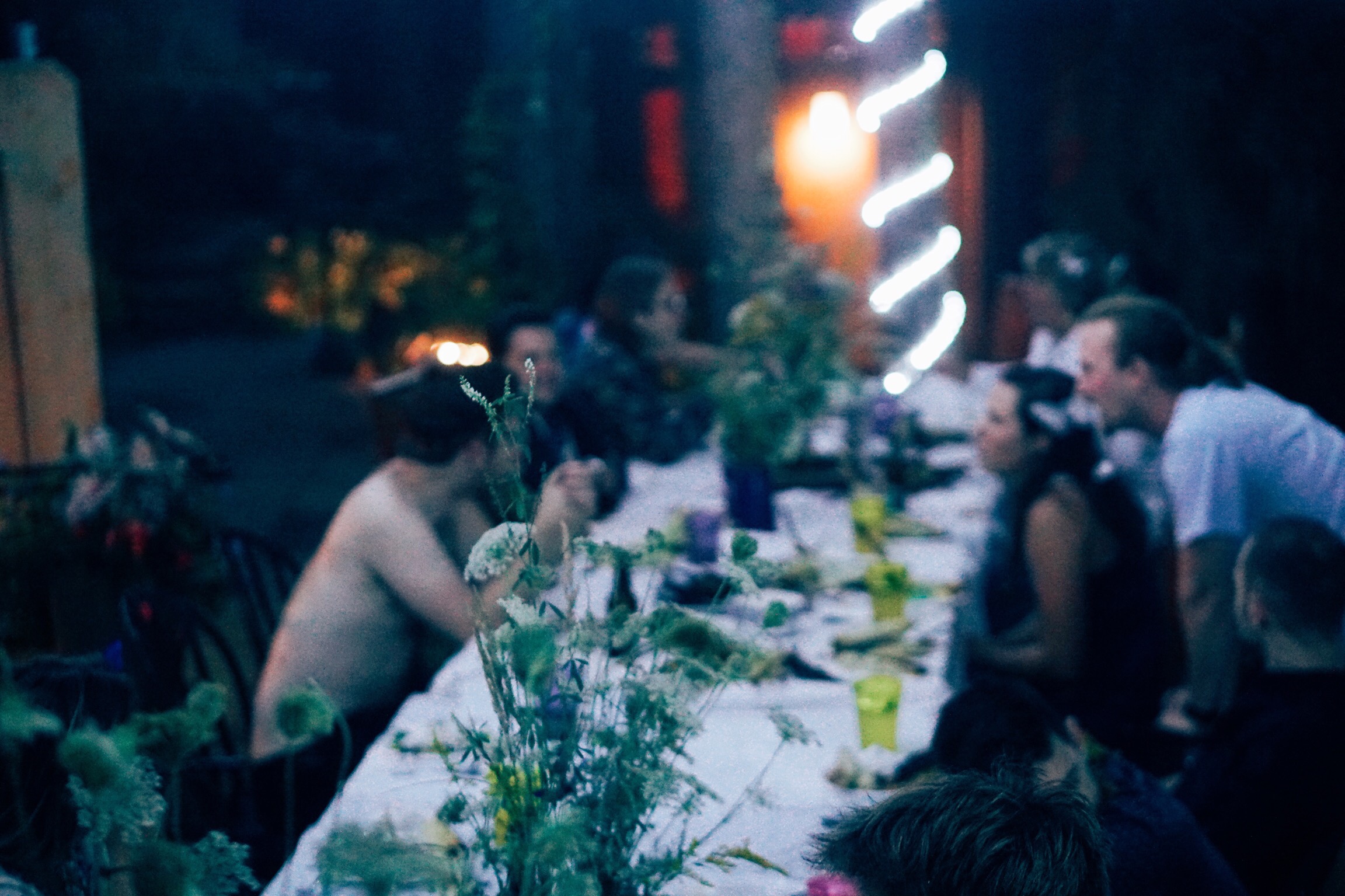 Her parents' house is on a lake and surrounded by trees, and the party is always in August, so it was kind of the perfect setting. They hung fancy lights up, we picked a bunch of wildflowers and displayed them in vases and teapots, and there was a roast pig.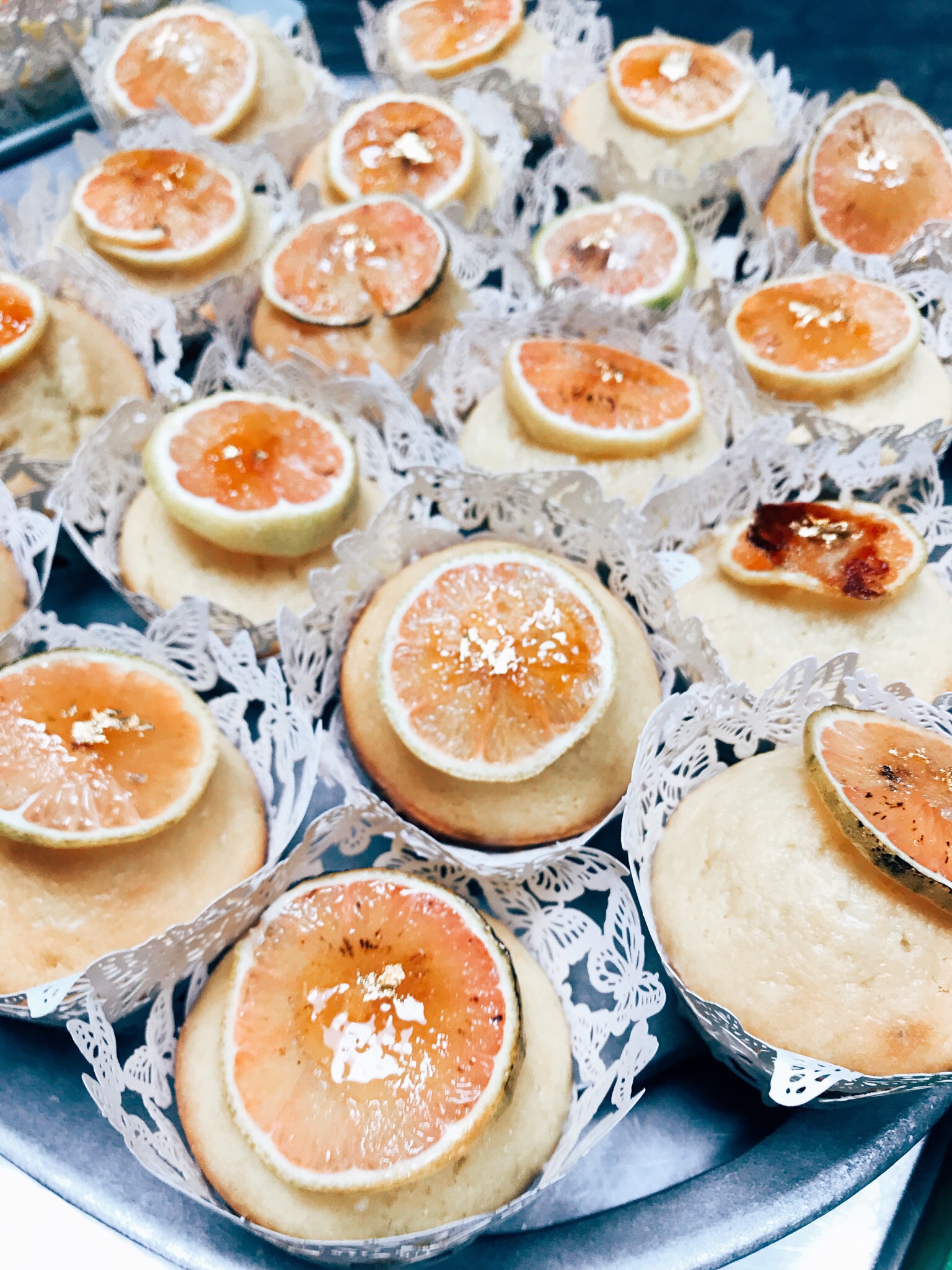 Lemon cupcakes with lemon glaze, topped with a brûlée-ed candied pink lime slice, topped with gold flakes. 
As soon as we decided on the theme, I knew I wanted to do something with tulle, and possibly lots of layers. Kind of like Cinderella Lite, except with embroidery. I'd picked up some linen embroidery floss at a rummage sale and wanted to try it out. I still don't get why/when you would use this over normal embroidery floss. It's a nice effect but it doesn't look *that* different and the thread breaks unless you're super careful or cut it into tiny pieces.
Anyway, I fell in love with this model/cosplayer's wedding dress and decided to base my dress off of hers, but in a much more informal and less wedding-y way. I originally wanted it in a blush/ballet pink, but I had all this leftover Cinderella fabric so I decided to be a responsible person and just go with that.
I started off with sewing the bodice. I bought some mesh and coordinating lining fabric from Joanns for the bodice. Basically I drafted a bodice piece and sewed that in the mesh, and then I made elongated "cups" out of the lining fabric sandwiching some lingerie cut and sew foam, and then handstitched the cups to the inside of the mesh.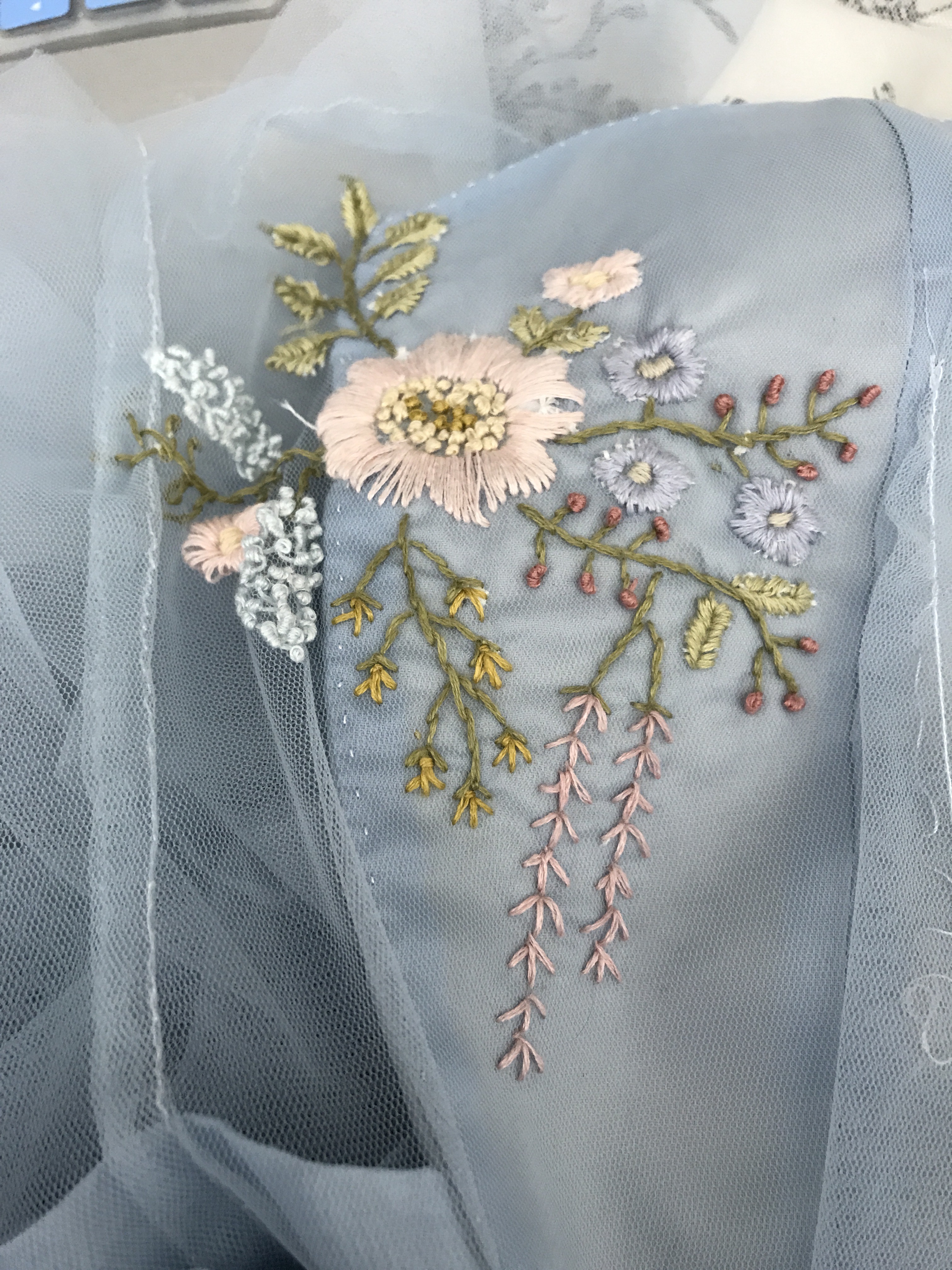 Then I started embroidering the crap out of this thing. I followed the general style of the inspiration wedding dress but used different styles of flowers and in different colors. I wanted it to be whimsical and forest-y and fun more than elegant. I pretty much just looked on Google and Pinterest for floral embroidery photos for ideas. Here's the one I used for the bust area (in the photo above).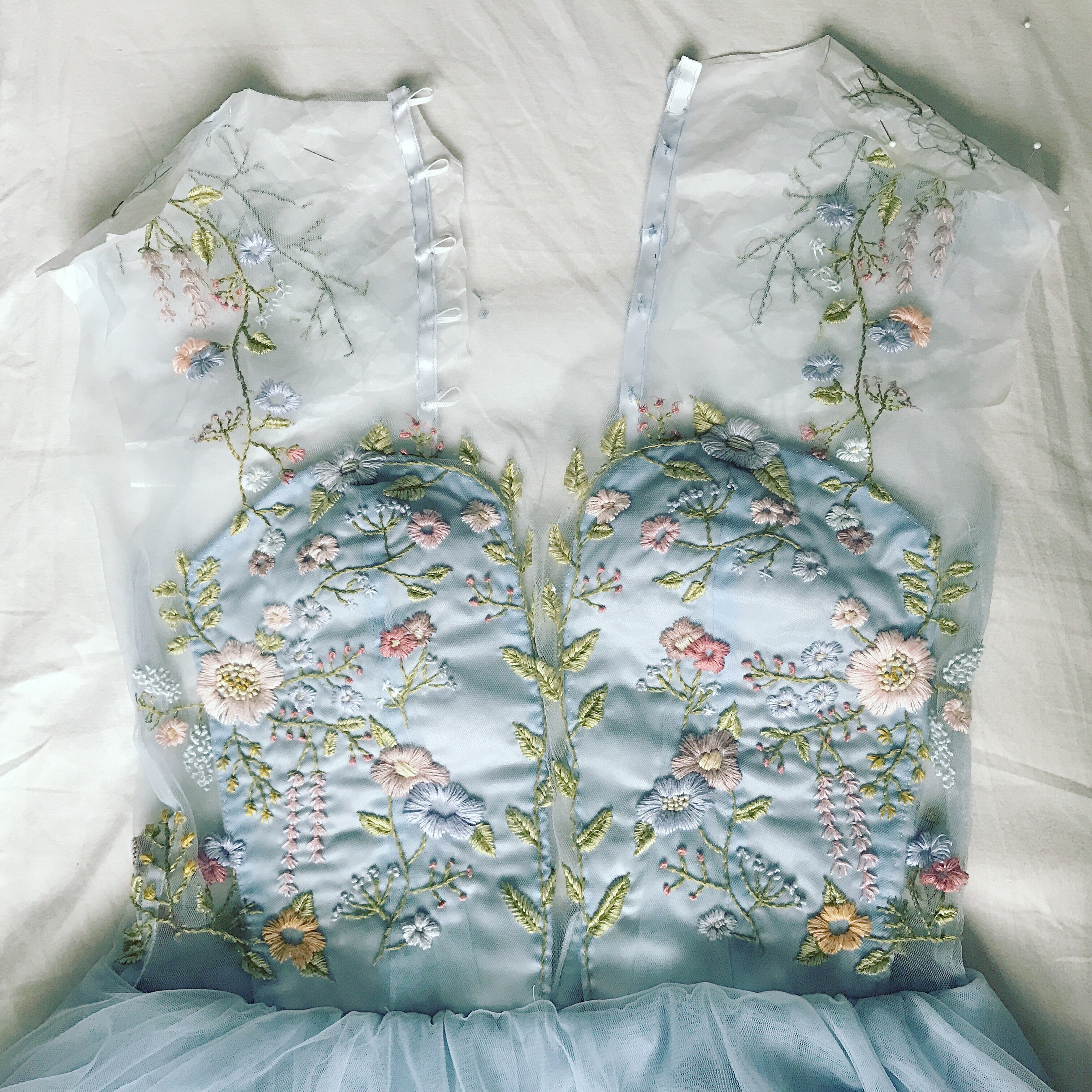 Once it was done, I made 6 above-the-knee circle skirts — 3 mesh, 3 chiffon — and sewed those to a waistband, which helped support the cups and hold everything together. The waistband then got folded under so you don't actually see it from the outside.
Now excuse me while I try to resist starting to plan next year's costume, which will consist of beads, twill tape, and sheer fabrics.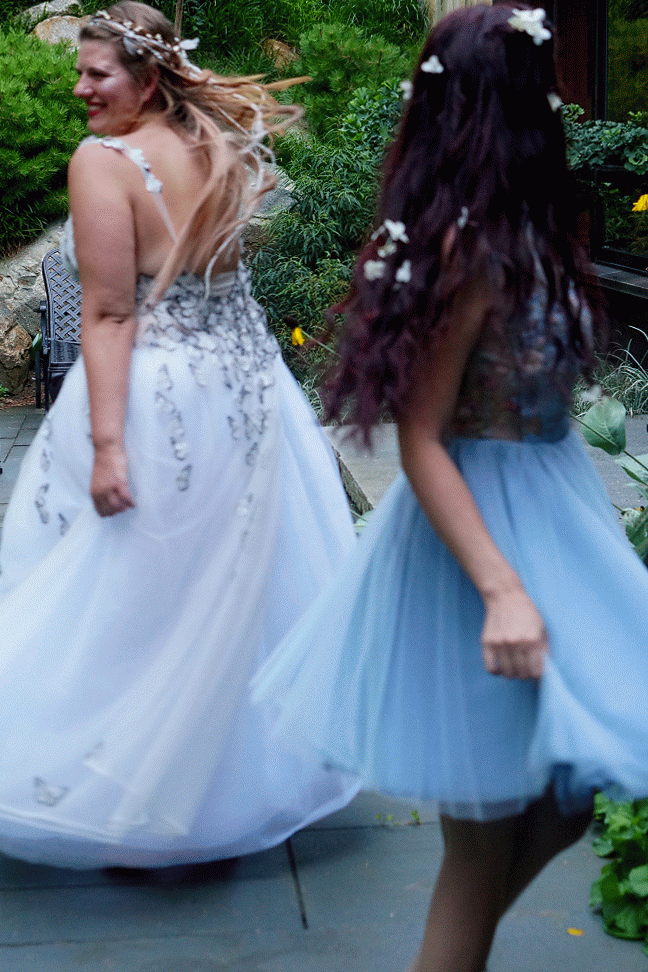 For the record, my friend doesn't sew and draped her entire dress herself!!
(Thanks for the photos Keith!)