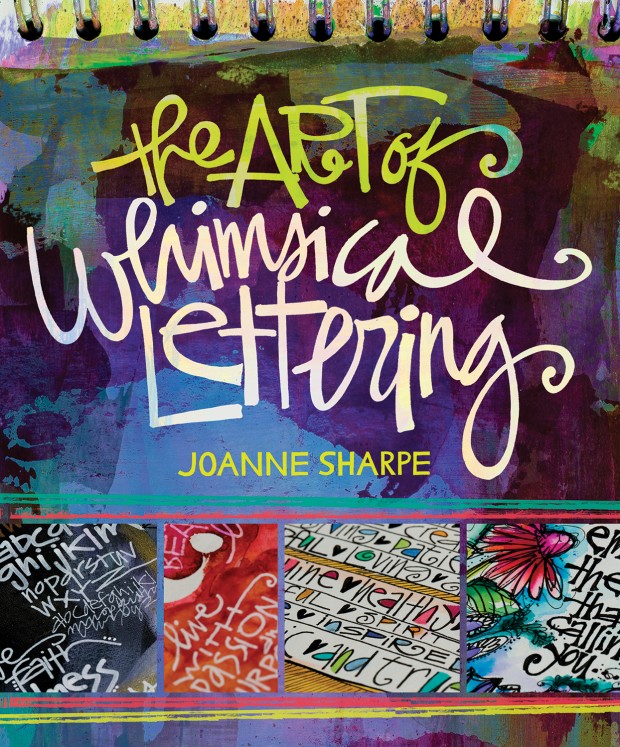 The Art of Whimsical Lettering by Joanne Sharpe
Interweave/F+W Media; $24.99
Interweave generously provided a copy of this book for me to review, but all opinions, thoughts, and obscure computer game references are my own.
I've been a huge fan of Jenny Highsmith's lettering prints for ages so when Interweave asked if I wanted to review this book on Whimsical Lettering I had to go for it. As much as I love Jenny's prints, I never saw one that had a message that quite fit what I was looking for. But now, armed with Joanne Sharpe's amazingly colorful book (no seriously, it's like a jar of Skittles for your eyes), I think I'm ready to dive in.
The book is divided into sections and the whole thing is just so inspiring and gorgeous to look at. Some sections talk about styling your font, others give ideas for watercoloring or monochromatic designs, and then there's a whole section of alphabet ideas!
This one where you write out a message and then stitch it with colored embroidery floss warmed my seamstress heart.
How pretty are these??
Well, I already know that my first print is going to say "Ask me about Grim Fandango." (100000000 points to anyone who gets it.)
Interweave is very kindly offering a copy of The Art of Whimsical Lettering to one of my readers! Just leave a comment below telling me what message/word/phrase you'd write out on a print. Make sure you include your email so you can be contacted about receiving your prize!
The giveaway will be open until midnight Tuesday, May 20th and the winner will be announced shortly after.