dress: self-made // shoes: Shelly's London // headband: JCrew // belt: thrifted // tights: F21
One of my recent goals has been to try out some vintage patterns. I found this one on Etsy and pretty much dove in head first. The instructions were a bit confusing and the pieces were super brittle so there was a fair bit of tracing, marking, and trial and error before I finally worked it all out. I chose a plaid cotton to match my inspiration dress which in retrospect wasn't the best idea because plaid matching is hardddd. Especially when you sort of have no idea what your'e doing. Yay!
Anyway, here's the dress I was loosely basing this one off of: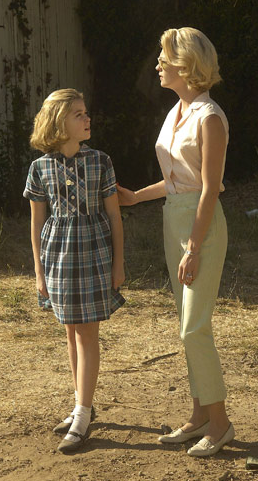 The really cool part about using this pattern was that someone had done somewhat of an FBA on this pattern and had used old newspaper scraps from 1961 to reinforce it!
I'm pretty happy with how this one came out but I'm definitely going to make some adjustments for next time. First of all, I definitely need to learn how to do a FBA. Secondly, whoa short torso. I'm definitely adding at least two inches. I also completely goofed on the skirt and just assumed they wanted me to cut two of the skirt panels. Whoops. There were supposed to be three. I ran out of fabric and just went with it but I'm kind of sad that the skirt isn't as floofy as it could've been. Oh well, the next one will have extra floof to make up for it. I'm thinking of doing a more modern take for my next one. Maybe in black minus the diagonal trim thingies and with a slightly more exaggerated beaded collar and white contrast cuffs.
In other news, my capstone project is nearly done! Which is a good thing because my brain is very tired.
PS How cute are these shoes?? They were a birthday present to myself and I'm quite aggravated that it's raining because I want to wear them ALLTHETIME.