Birthday celebrations are happening this Friday and I've been doing that thing where I suddenly hate everything in my closet.
But today I got an idea!
I bought this pattern the other day:
And then I saw this on Pinterest.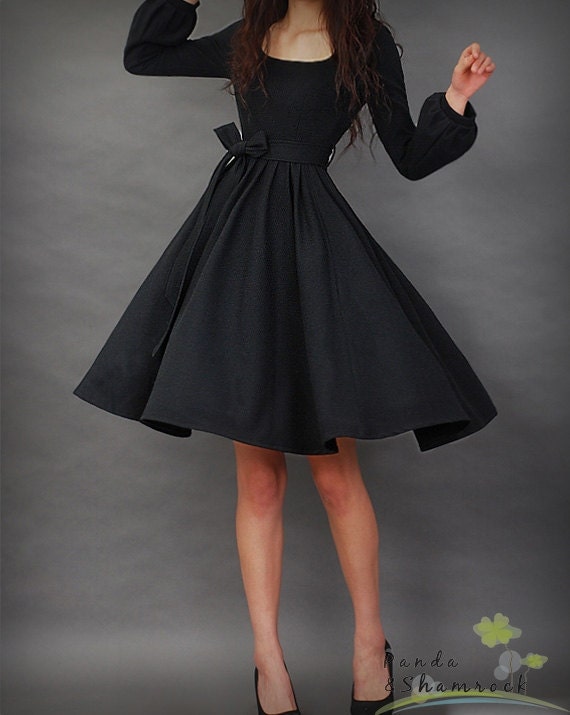 So now I want to make the Burda dress in black, but with a shorter skirt and with horsetail braid in the hem to make it swishy.
And definitely with the bow!
*Neither of these images is mine, and they both link to the original owners.