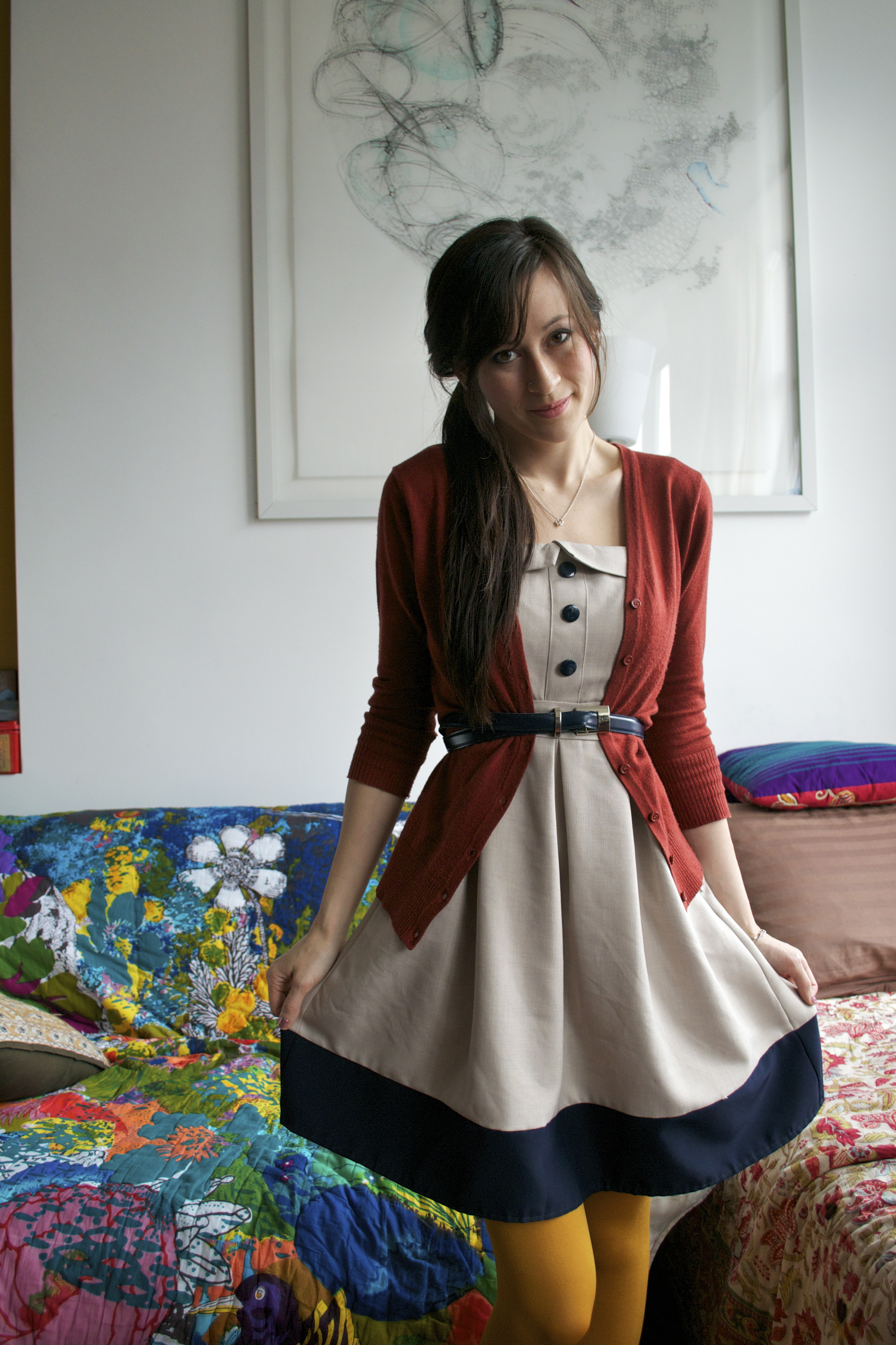 This summer I visited my sister and she handed me a monstrosity of a garment and asked if I wanted it.
I glanced at the bubble skirt, the white and silver buttons that completely clashed with the beigey material, and winced. But then I noticed the adorable collar detailing, remembered that skirts can be de-bubbled, and wondered how it might look with different colored buttons and snatched it up.
The first thing I did was to cut off the bottom panel making it a bubble skirt. I had some navy blue satin lying around from a failed project that I cut long rectangles out of and sewed on as a colorblock panel, wrong side out, since the satin was too shiny and fancy to go well with the beigey material.
Then I removed the buttons (and used them on my minty Kelly skirt, actually) and reattached navy ones to match the color block.
It's so satisfying making something you love out of something hideous.