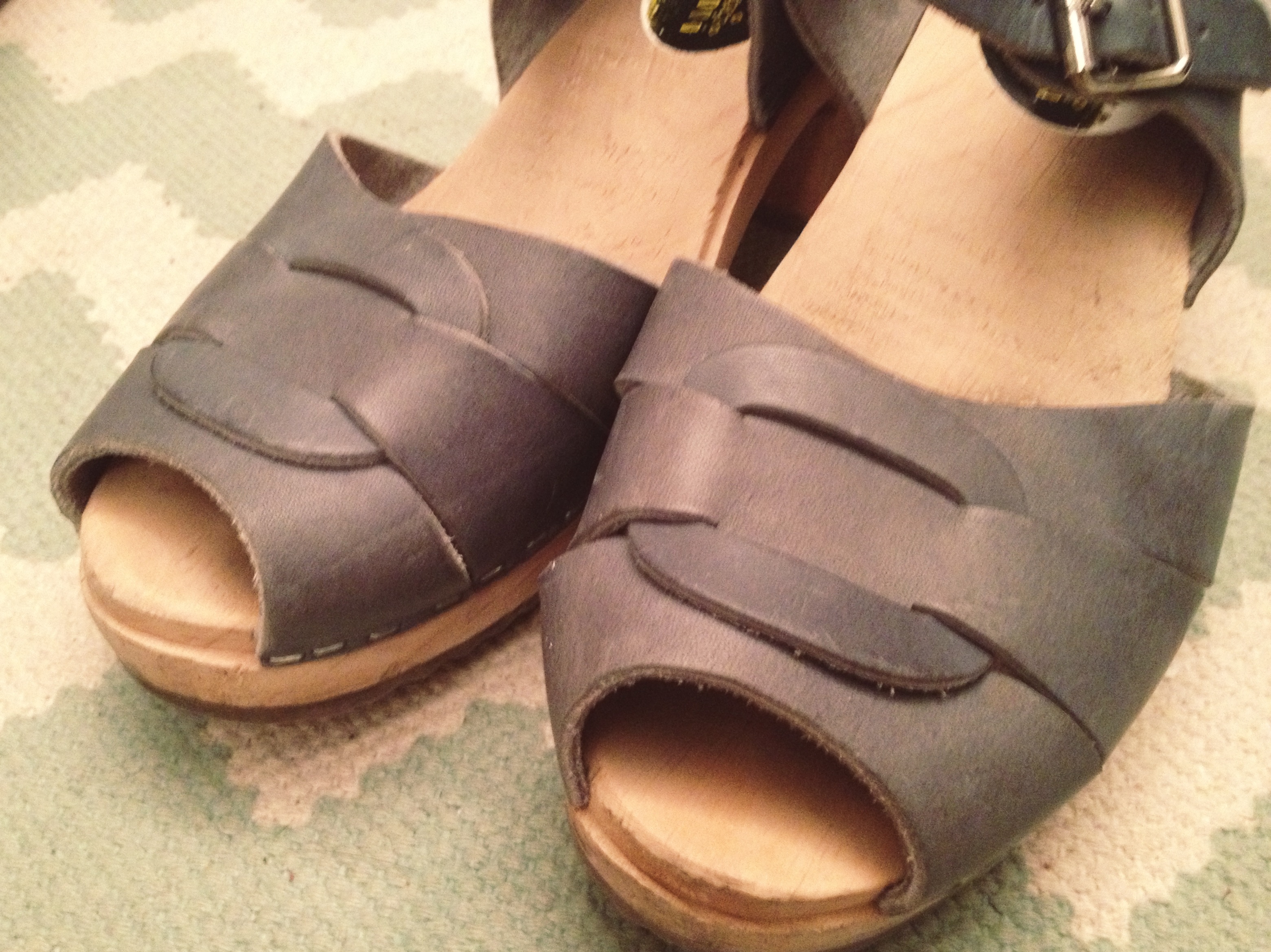 You may recall this lovely pair of Lottas that I got last summer. In fact, they're even featured in my blog header.
Except you might have noticed that they've faded quite a bit.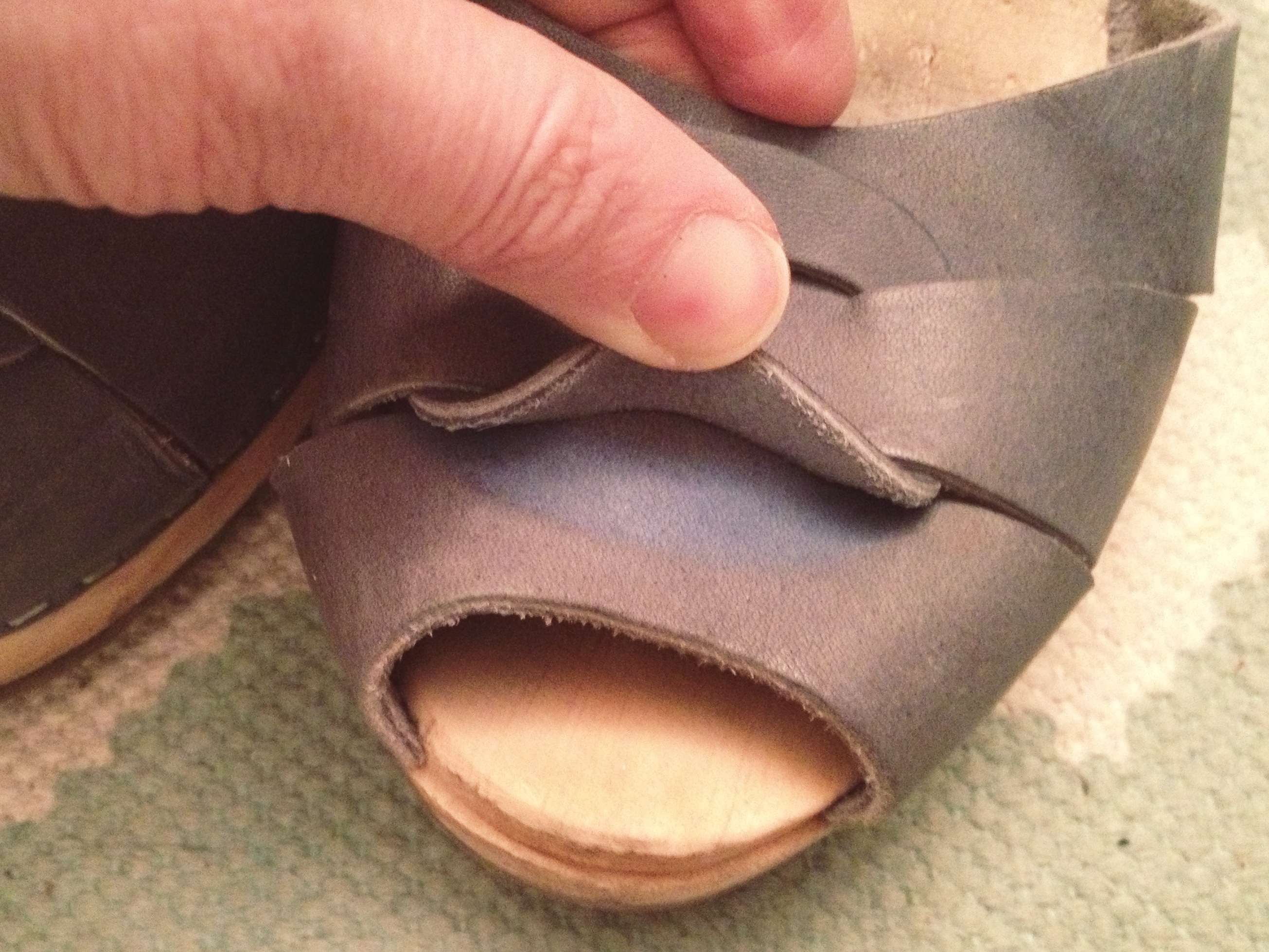 Yikes! And sad 🙁
What also kind of sucks is that I ordered the wrong size so they're a bit too big on me, which was fine until I broke them in and the straps became too loose for them to actually stay on my feet. Double sad.
I had toyed with the idea of cutting out a part of the strap and then sewing the ends together to shorten the whole thing, but these are one of my favorite pairs of shoes (although realistically, which ones aren't?) and I have no experience working with leather so I was very wary.
Today decided to just go for it. Either I leave them alone and pretty much never wear them or I completely screw them up and they become unwearable. Or all goes well and I end up with a gorgeous pair of sandals that actually fit!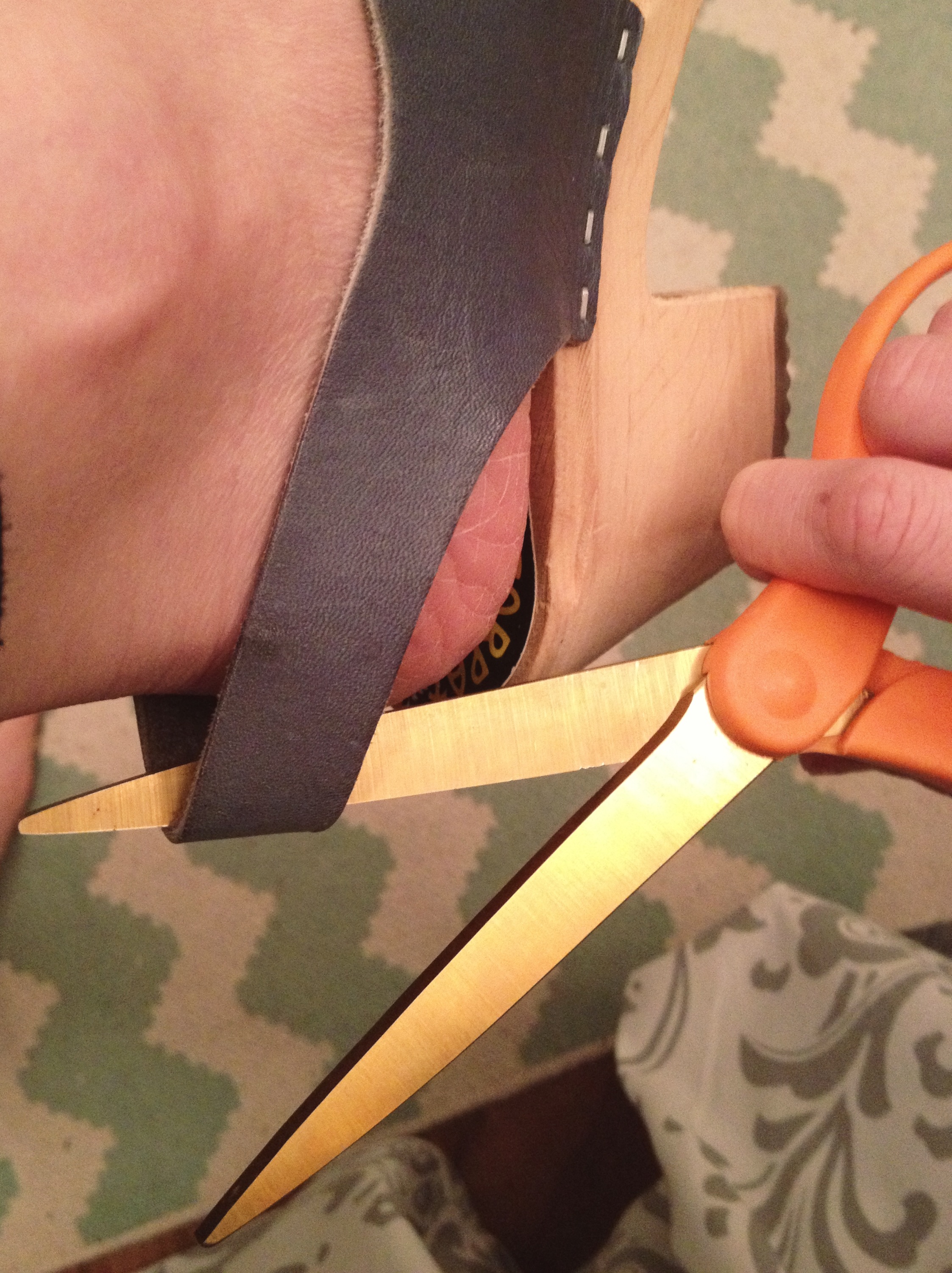 I essentially put the shoe on, pulled the strap outward, and cut the strap right where it hit the center of my heel. I then took a 1″ piece of elastic and sewed it onto one cut side of the strap, then to the other, creating two X shapes when they're lined up. It would be a good idea to reinforce this with something iron-able or fray check or possible some sort of leather glue.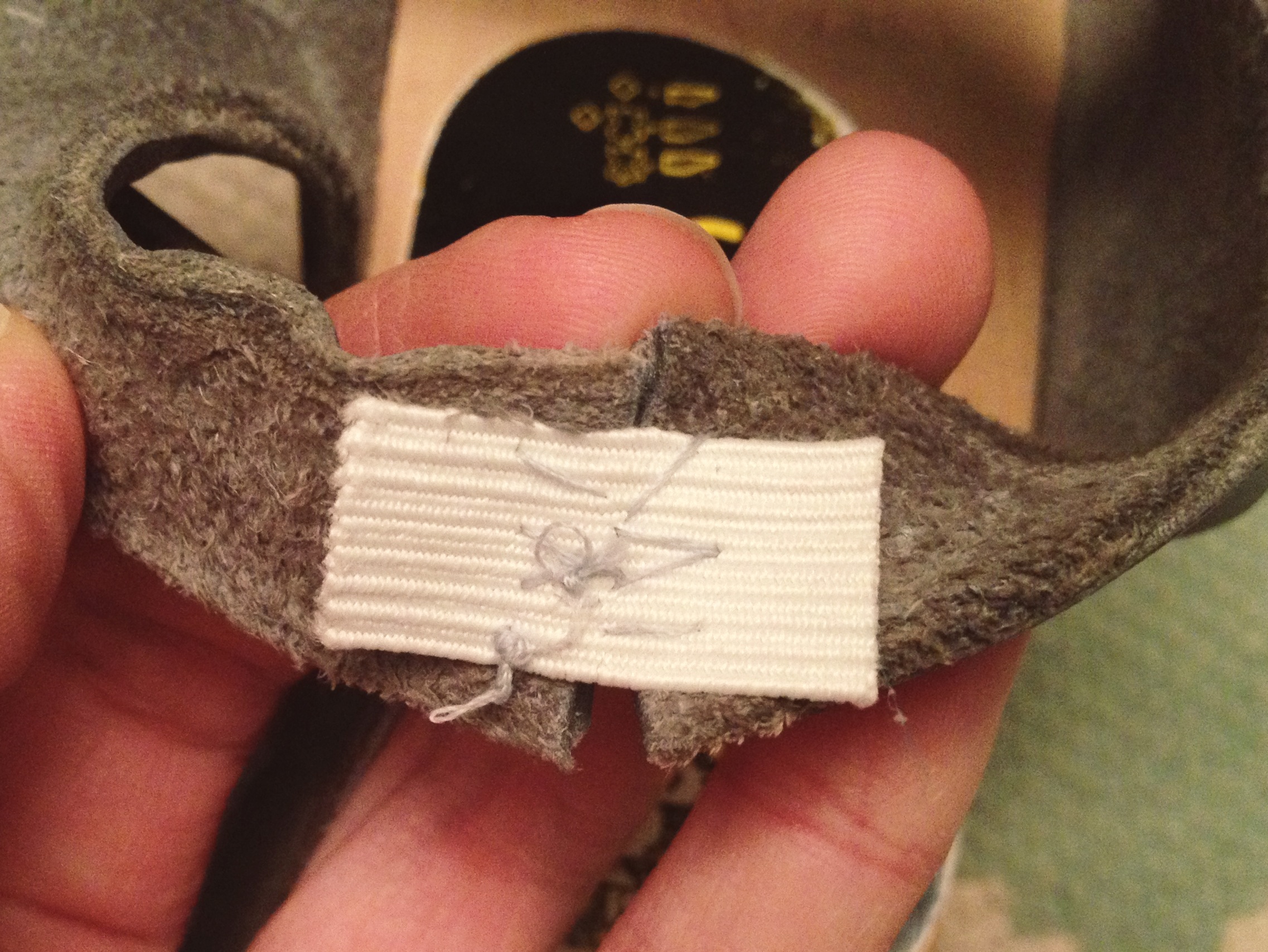 This is what it looks like from the back. Not too shabby, right? If you're really worried about aesthetics, you could even glue something decorative there to cover the stitches.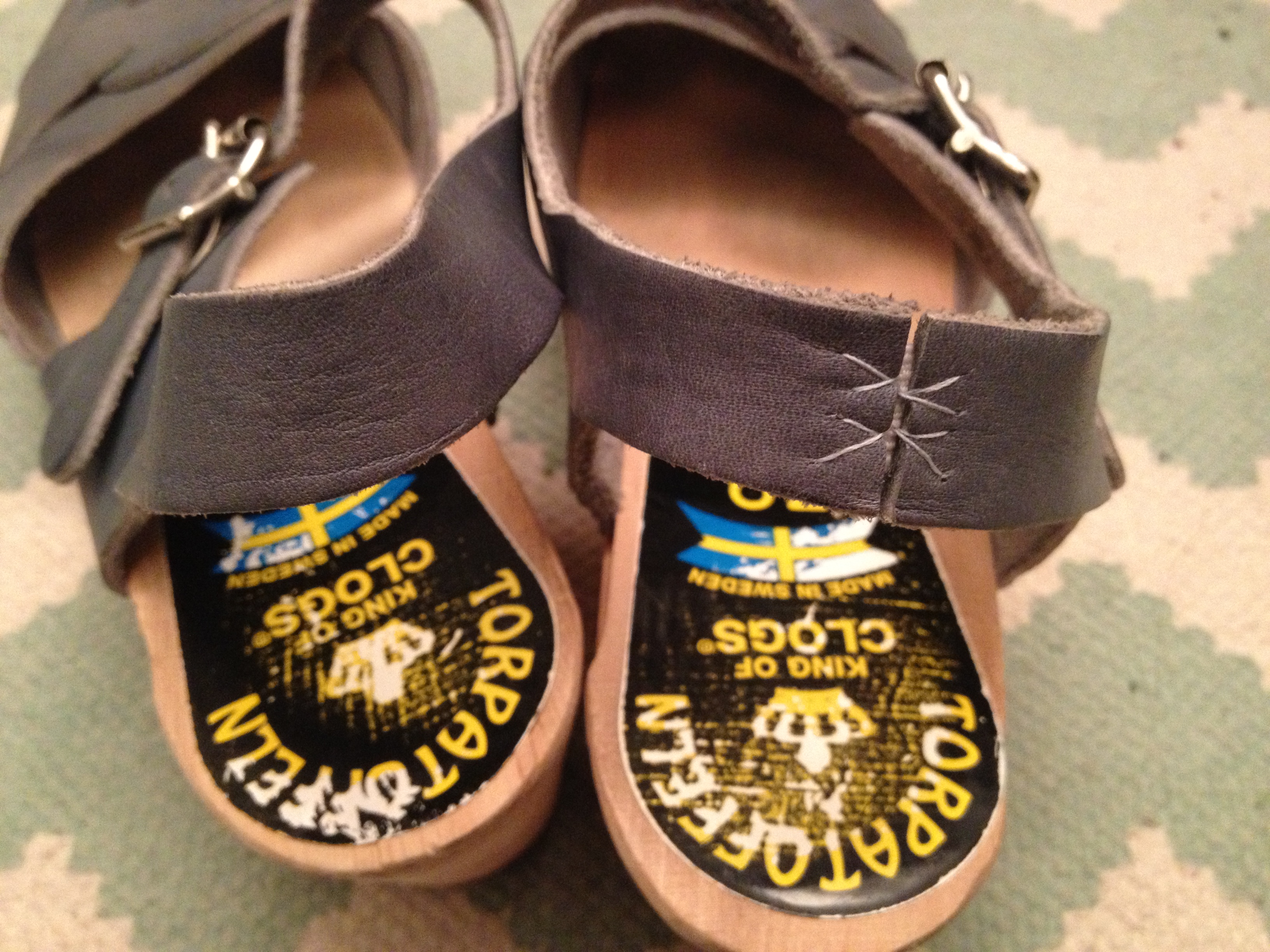 Next up, dealing with the color fading issue. But I have to wait for supplies to come in the mail.
I hate waiting.